Camping Holidays Plan - Speciale aanbieding Lange vakantie.
Geldigheid van de aanbieding : 01/06 – 23/07 en van 23/08 tot 15/10/2021
Voor een verblijf van7 dagen, 1 dag gratis > 7=6
Voor een verblijf van 14 dagen, 2 dagen gratis > 14=12

Bij bevestiging van de reservering is een aanbetaling vereist. 
Het aanbod geldt alleen voor de kosten van de kampeerplaats, uitgesloten extras
Geldigheid van de aanbieding : 01/06 – 23/07 en van 23/08 tot 15/10/2021

Als de reservering binnen 7 dagen na aankomst wordt gewijzigd, kunt u de aanbetaling voor een verblijf tegen dezelfde of een hogere prijs binnen 12 maanden na het wijzigingsverzoek claimen,afhankelijk van de beschikbaarheid.
Voor meer informatie kunt u een proefboeking maken of telefonisch contact opnemen met het reserveringskantoor: (+39) 079 919007 of via e-mail: info@torredelporticciolo.it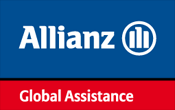 Verzeker Uw Vakantie!
Indien u een "nulrisico-vakantie met maximale veiligheid" wilt doorbrengen, raden wij u aan om de Allianz "Boekingsbescherming" -verzekering af te sluiten die uw vakantie beschermt in geval van annulering van uw reservering, onderbreking van het verblijf of late aankomst op onze faciliteit . Het is snel en eenvoudig en kan slechts met een paar klikken worden geregeld. Het kan worden geactiveerd binnen 24 uur na bevestiging van uw reservering. Als u uw boeking heeft voltooid, vindt u in de bevestigingsmail de link waarmee u veilig online deze verzekering kunt aanschaffen.