Your Safety is our priority
Dear guests,
We are happy to welcome you to Torre del Porticciolo from 15th of May 2022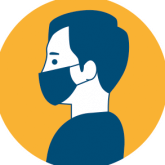 Although it is highly likely that the staff and guests are already familiar with Covid-19 preventive measures, we kindly ask you to respect the following rules (which are common sense) and hope that you have a pleasant holiday at Torre del Porticciolo in complete safety and tranquillity:

1)         You must wear your own mask while moving around the accommodation and in all the common areas and stay at least 1 meter apart from other guests. Avoid crowding, queuing and please respect the requirements about the maximum number of people allowed in our offices at any given moment.
2)         Wash your hands frequently and use the alcohol-based hand gel we have provided near the Check In Point, Reception, Restaurant, Bar, Market, Toilets and Swimming pools.
3)         Do not touch your eyes, nose or mouth. Cough or sneeze into your elbow or use a tissue, covering your nose and mouth.
4)         If you feel unwell or your body temperature is over 37.5 ° C, do not go out. Stay on site or inside your accommodation and call 0039(0)79919007 or 0039(0)79919010. We will take immediate action to contact the nearest medical center.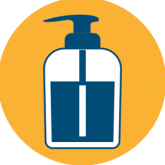 RECEPTION - CHECK IN POINT 
Stay at least 1 meter apart and respect the maximum number of people who can be in the reception at any given moment. You must wear your own mask.
Use the alcohol-based hand wash gel located at the entrance of the commercial premises.
During check-in and check-out and if you want to go to our offices for any reason, only one member is required for each family/friend.
We would appreciate payments to be made with a credit or debit card
RESTAURANT
If you wish to reserve a table at our restaurant, we ask you to pre-book the service at our reception.
The tables are all arranged so that the seats guarantee at least 1 meter between customers, except for people who are not subject to interpersonal distancing according to the current provisions, which comes under individual responsibility
Wear your mask every time you are not sitting at the table and use the hand wash gel or soap at the entrance and in the bathrooms
You may pay by credit card or the rechargeable Porticciolo card. Cash is not accepted
 MARKET - BAR
Only a limited number of people may access the market or bar at one time.
You must wear your own mask and gloves to enter.
Use the hand wash gel at the entrance and wear disposable gloves when purchasing food.
You may only pay with the rechargeable Porticciolo card (electronic money)
CAMP SITE TOILET SERVICES
Before the camp site toilets open, the showers will be cleaned and checked respecting the procedures for preventing and fighting Legionnaires' disease.
You must respect the entry and exit signs.
To use the services, you must comply with distancing and safety measures and avoid any possible gathering. Therefore, you may only access the services when the sinks, showers and toilet cubicles are free to avoid unnecessary stops in common areas in order to ensure that social distancing is respected at all times.
Use the alcohol-based hand wash gel located at the entrance and wear your mask in common areas whenever you are not showering.
You may only access the shower facilities when the sinks, showers and toilet cubicles are available to avoid overcrowding them and prevent people from staying in common areas too long.
Guests are requested to only use every other sink to guarantee 1m distance between one another.
Natural air flow within the shower unit will be constantly ensured to reduce/cancel concentrations of specific pollutants (PM10, CO2, odors, deodorants, etc.).
We clean and disinfect all areas regularly.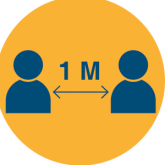 POOLS
Respect the maximum number of people allowed in the pool and solarium area.
Swimming cap compulsory.
All clothing and personal items must be stored inside your own bag.
Use the alcohol-based hand wash gel located at the entrance and use your mask in the common areas.
In order to ensure a level of protection from infection, tanks are chlorinated at a rate of 1.0 - 1.5 mg/l; and combined chlorine at a rate of ≤ 0.40 mg/l; pH 6.5 - 7.5.
We regularly clean and disinfect all common areas.
Equipment such as sunbeds, deck chairs and umbrellas must be disinfected after every use.
Parents/guardians are recommended to take care while supervising children to ensure that distances and hygiene rules are respected depending on their level of autonomy and age.
ACCOMMODATION
We guarantee good natural air flow in all closed environments by opening doors and windows more frequently.
The air filters and system grids of air conditioning units are sanitized by our cleaning staff every time guests check out of their rooms.
Accommodation is sanitized with sodium-hypochlorite-based products with concentrations of at least 0.5% (w/w) (after being cleaned with water and neutral detergent) for toilets, and with sodium-hypochlorite-based products with concentrations of at least 0.1% (w/w) (after being cleaned with water and neutral detergent) for all other surfaces depending on how compatible the material is.
Sheets and towels are sanitized by industrial washing at high temperatures.
We have been using disposable pillow covers and mattress covers for years.
Once customers check out, we guarantee total natural air exchange to reduce/cancel the concentrations of specific pollutants (PM10, CO2, odors, biological aerosol, etc.)
CAMPING PITCHES
Pitches must be allocated in compliance with social distancing measures
The above indications are only a part of what our "Security Protocol" will constitute.
These procedures may be updated or modified according to the evolution of the epidemiological situation, considering future ministerial provisions and indications provided by scientific commissions.
In any case, we would like to point out that any procedure, no matter how thorough, can only work properly if everyone respects and contributes to it.
Respect yourself and protect others more than ever before. We need your utter and unwavering cooperation to protect everyone's health
                                                                                                                                         Management